Teneco Recycling
WHO WE ARE
Teneco Recycling Ltd. is an organisation engaged in the recovery of waste electrical and electronic equipment (WEEE).

We are a leading partner of companies and businesses that market electronic and electrical equipment in accordance with the principles of circular economy.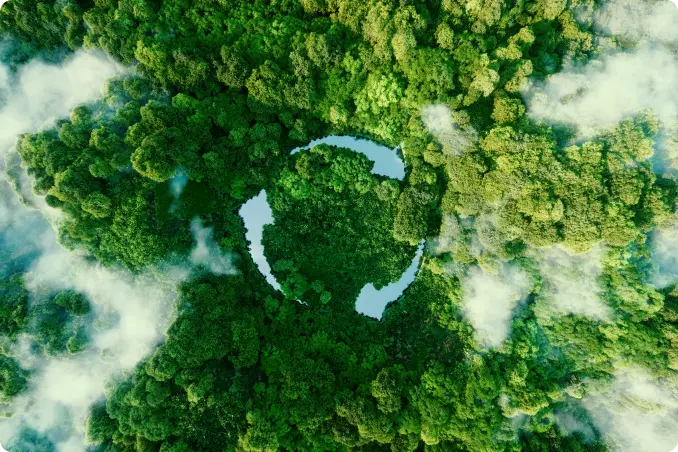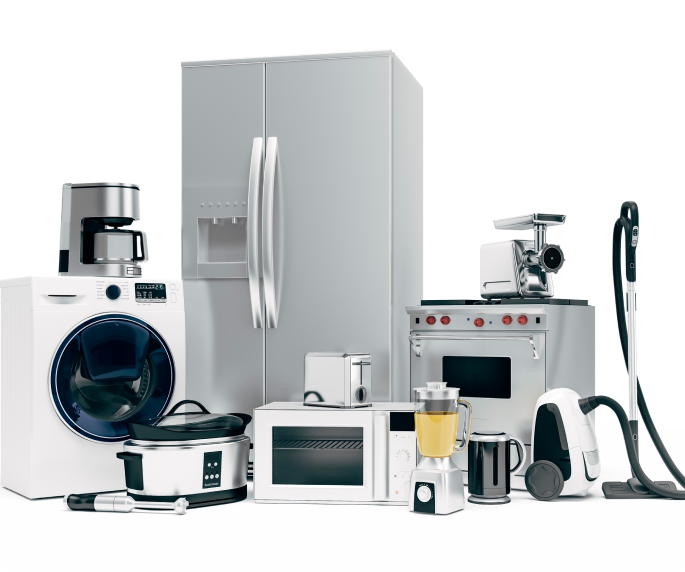 About us
Circular economy is a pattern of production and consumption that minimises waste, which benefits the environment, the economy and ourselves.

To provide quality services at an optimum price is the priority of Teneco Recycling (the Organisation).

Once you become a member, you are exempt from paying the Enterprise for Management of Environmental Protection Activities (EMEPA) a product fee and reduce your waste management costs.

That is because the contractual remuneration to the Organisation covers the costs necessary to provide the waste management services. In this way we build a sustainable recovery system for waste electrical and electronic equipment.

In pursuit of its environmental policy, the Organisation actively cooperates not only with waste management companies, but also with municipalities, state institutions and various Organisations.

The partnerships we maintain and our separate collection system are in line with the latest European Union circular economy package, including the Waste Electrical and Electronic Equipment Directive.
WHY ARE PRODUCT FEES PAID
Under Bulgarian legislation, manufacturers and importers of electrical and electronic equipment (EEE) are required to pay a product fee to EMEPA for each appliance they place on the market, based on its weight.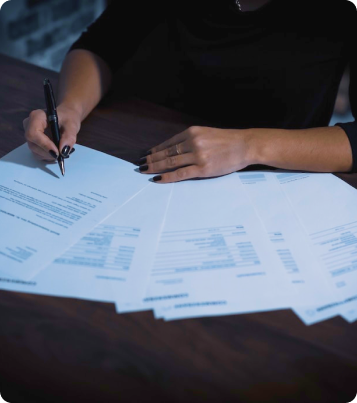 Teneco Recycling membership exempts you from paying this fee.
The contractual remuneration to the Organisation covers the costs of activities such as WEEE separate collection, transport, storage, pre-treatment, preparation for re-use, recycling, recovery and disposal.

The funds generated by our members are directed towards the establishment of a separate WEEE collection system.

In this way, the principles of the circular economy are applied de facto and sustainability in waste management is achieved.
HOW TO BECOME A TENECO RECYCLING MEMBER?
To become a member of the Organisation, you need to sign a membership contract.

The procedure is very easy – you just need to send an e-mail application to office@teneko.bg and you will receive a reply with a proposal accompanied by a standard membership contract.

WHAT ARE MY BENEFITS?
As a member of Teneco Recycling you enjoy the following benefits:
You are relieved of the obligation to pay the EMEPA product fee
You become a member of a recovery organisation with more than 7 years of experience
You join a collective structure of EEE producers and importers that implements successful waste solutions by following the principles of the circular economy, the waste hierarchy and EU green policies
You secure a long-term, cost-effective and efficient solution to meet your WEEE collection and treatment targets, placing your trust in professionals.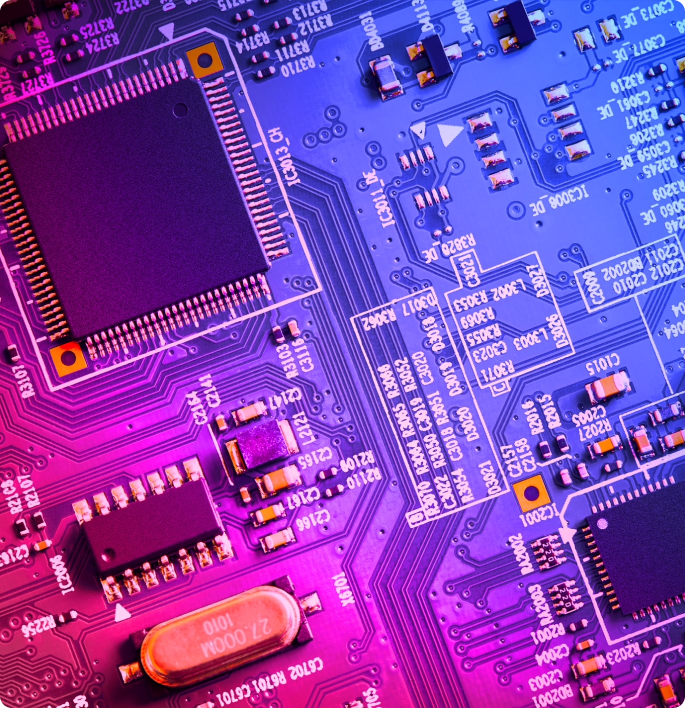 Who we are
Тeneko Recycling is an organisation for the recovery of waste electrical and electronic equipment (WEEE), which has been licensed since 2015.

Teneco Recycling is a single-member limited liability company with a private ownership regime meeting the requirements of the Waste Management Act (WMA) and the secondary legislation implementing its application.
The Constituent Act of the Organisation conforms with the requirements of Articles 16 and 17 of the WMA.

Membership in Teneco Recycling enables businesses to fulfil their obligations in the field of circular economy and separate collection and recovery of waste electrical and electronic equipment sold on the Bulgarian market.

In this way, producers and importers of electrical and electronic equipment reduce their EEE fee costs by participating in the Teneco Recycling system.
Rewards for 2023.
The organisation applies successful practices to meet its circular economy and waste management objectives, in particular:

reducing waste to be disposed of
efficient WEEE collection and recycling
establishment and maintenance of WEEE management systems.
All these activities contribute to protecting the environment, conserving natural resources and improving living conditions.

Optimising waste management costs is one of Teneco Recycling's top priorities.

To this end, the organisation runs a number of campaigns involving businesses and local authorities.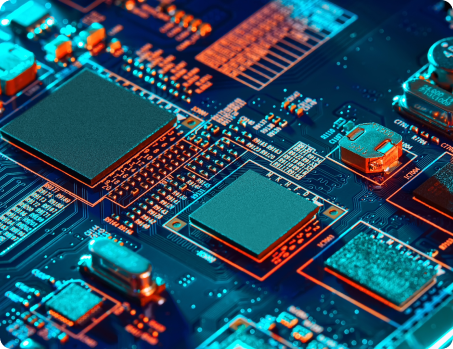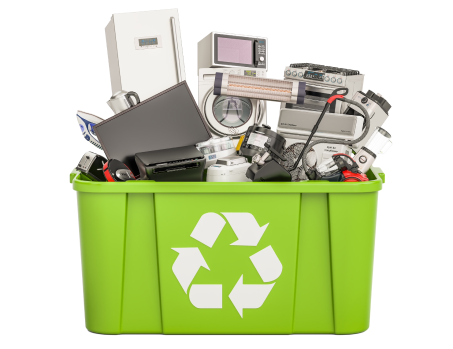 Partners
Partners of the Organisation are waste management operators and municipalities.
Waste management operators
The word "operator" refers to a company holding the relevant permits to carry out separate collection, storage, transport and recovery of WEEE.

Candidate operators must have an impeccable reputation and be able to demonstrate experience in the above areas.

The operator selection procedure includes both verification and analysis of compliance with the above requirements and a commitment to the Organisation's core principles of transparency, traceability, integrity and cost-effectiveness.

Assessment of a candidate operator's waste management potential also includes a survey of that operator's storage site, which should meet certain volume requirements and operate in compliance with all regulations and prescriptions.

This is followed by an invitation to at least two operators and a subsequent analysis of their facilities, resources and potential, as well as their compliance with the Organisation's criteria.

The evaluation of the financial proposals and the award of the contract to the lower bidder is the next stage of the procedure.
In some cases, it is possible to contract more than one operator for a given waste or activity.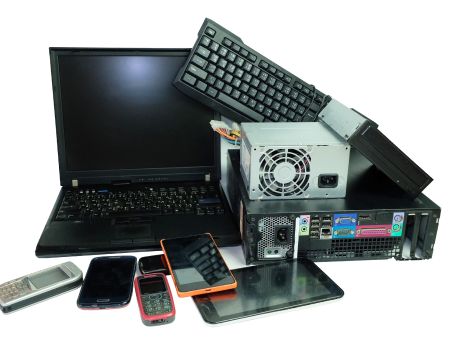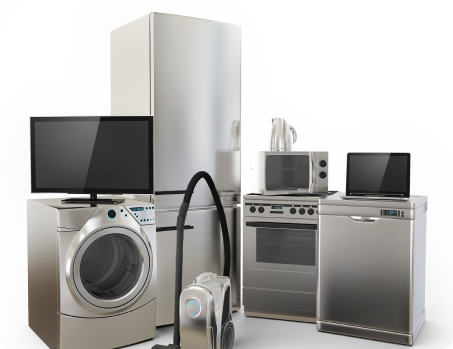 Municipalities
Any local authority that fulfils its obligations for effective separate collection of waste may be a partner of the Organisation.

A series of separate collection campaigns are being carried out in the municipalities with which we already have a contract and have provided the appropriate containers according to legal requirements.